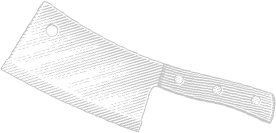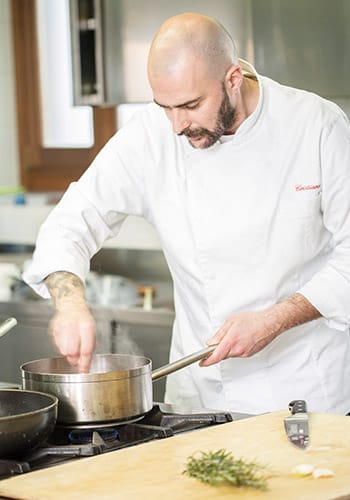 Company Profile
The first chef at home
Cristiano Milighetti was the first to introduce the role of personal chef at home in Cortona in 2000. His grandparents were running a restaurant and he has always been motivated by great passion for cooking. At first Cristiano has studied economics, but then he has decided to come back to his first love: the Tuscan cuisine.
After attending training courses and seminars on cooking, Cristiano has received the HACCP Certificate to work as a chef in compliance with the international standards for food safety and hygiene.
Moving from theory to practice, he has started his career with internships and working in many restaurants within the province of Arezzo, Tuscany; then he has established his own company and finally started running his restaurant in Cortona "Osteria di Villa Schiatti" as well as providing services as chef at home for both tourists on holiday and residents.
The staff of Chef at Home Cortona cooperates with important venues in Tuscany and Umbria such as country houses, farmhouses, bars, historical villas, private houses and works through agencies and tour operators or through direct contact with clients.
Our philosophy
Our philosophy is to make best use of the local produce, excellent wines, cheese and cold cuts, savoury meats, as well as special homemade pasta to create authentic and tasty dishes in full respect of the traditional Italian cuisine.
From small to big events, from happy hours and home dinners to cooking classes, Cristiano has always tried to carry out a project aimed at enhancing ingredients by following the guidelines of the great Tuscan culinary tradition.