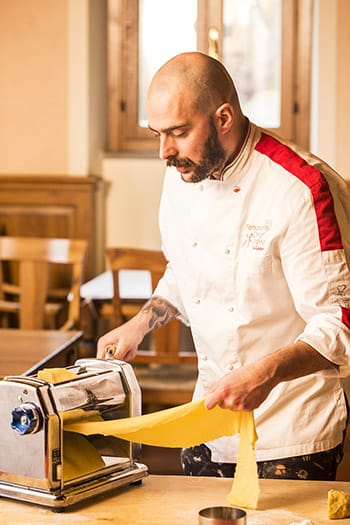 Private Chef
The service of private chef at home is designed for those wishing to have a top-class culinary experience at home.
The chef and his staff will provide a comprehensive catering service for clients to enjoy the event with their guests without having to worry about anything.
After agreeing on a menu, the chef and his staff will go shopping, buy wine and beverages, cook the dishes directly in your kitchen, set the table, serve, clear the table and finally clean up.
It is also possible to have a professional sommelier at home upon request who will pour out wine and describe how wine is paired with food.
Cristiano Milighetti, personal chef of Cortona, is the trump card for an important event, a formal dinner, a wedding reception, a special evening or simply an occasion deserving to be remembered.